Blair Hugging ALL the puppies!
(All dogs, even finely-tuned world-class atheletes, are puppies)
Grinch ABBAWABBA!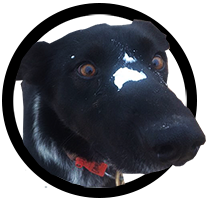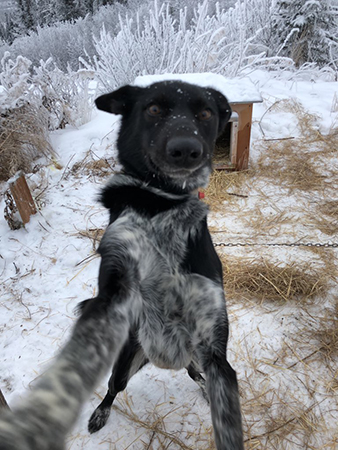 He's made out of off-brand Legos, he only goes in one direction, he loves hugs...he's perfect.
Quince Mountain Mushing
Completing the Tustumena 200, his first Iditarod qualifier!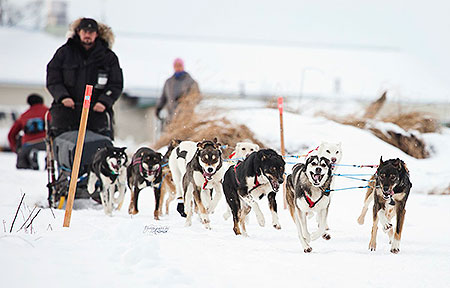 Boo Disapproving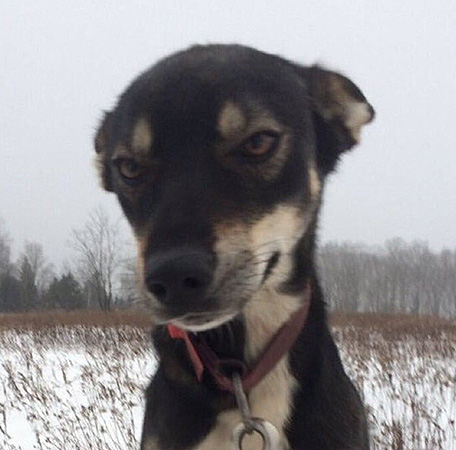 He's pointy-eared, he's never missed a run, he's cute.....he disapproves.
Wickson & BFF Jeems!
Wickson has a doggo BFF named Jeef and a human BFF named Jeems.

He requires tummy rubs when it is time to wear booties. Wickson, not Jeems.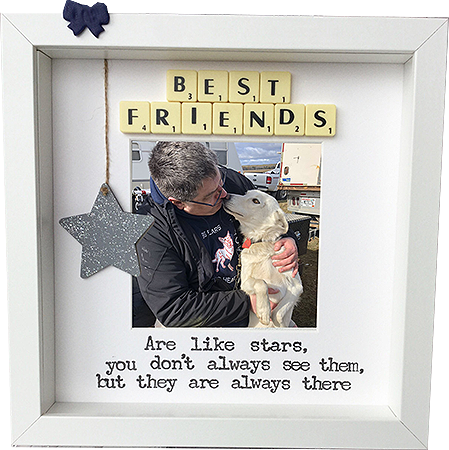 Spike and his Big Head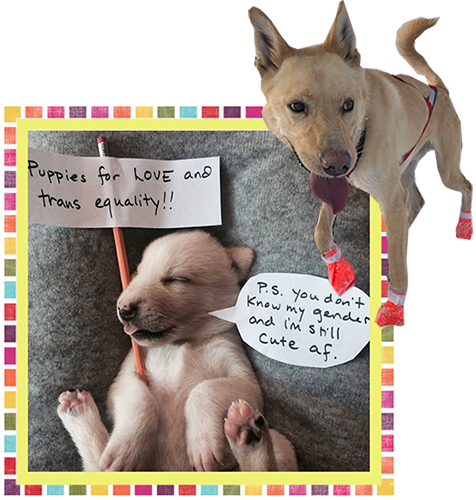 His giant head dwarfed all the other puppies. Recently he got to use that giant head to lead the team! Usually he uses it to be super handsome though, and also advocate for transgender equality.
Sleddog Valentines Day!
Courtesy of @DwayneFuhlhage and @KatieKCMO, here is some sled dog love.
Anya Needs Your Attention
Anya is many things. She's a leader, who also runs swing. She's delicate, yet she likes to kill snakes. All these add up to one big thing: She deserves your attention, people!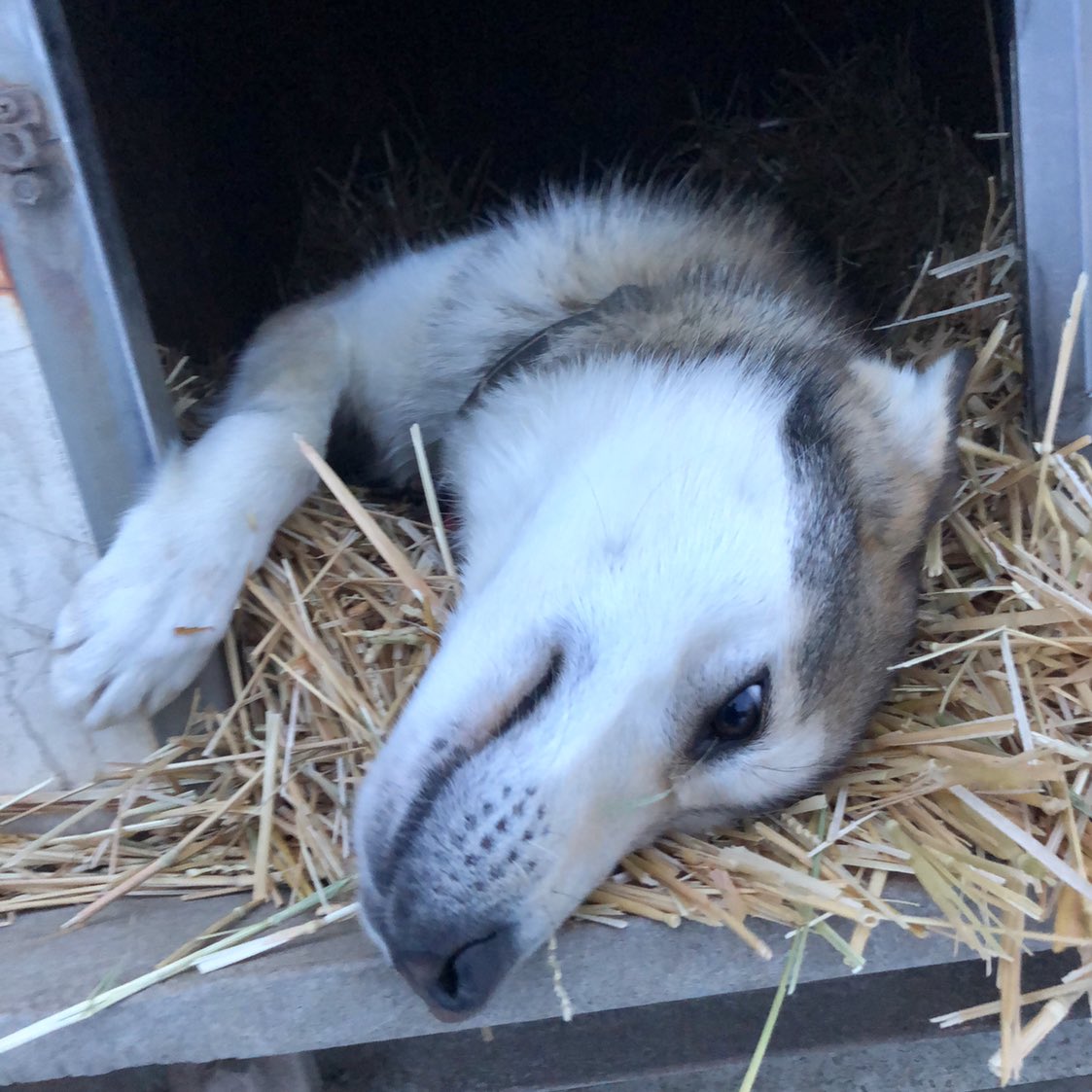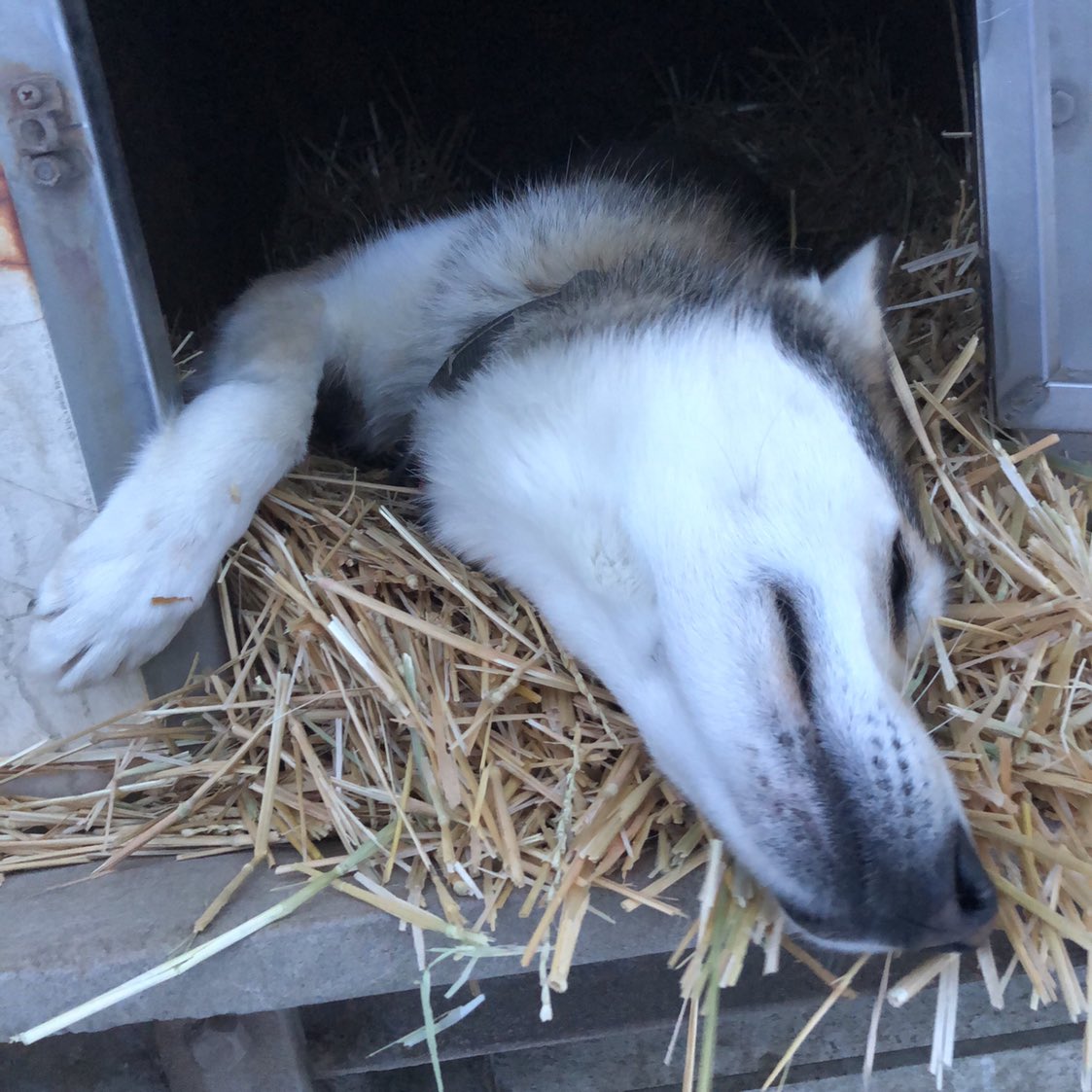 Willow Sure Likes Ham
You guys, I don't even know what the story is behind this picture. I just know that I love it so much. And also Willow.
A Bark Box Full of Doggos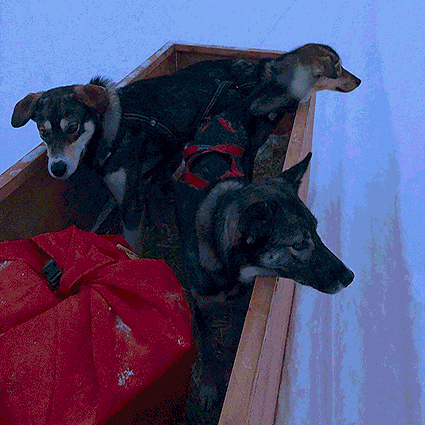 The Bark Box gets pulled behind the snow machine, and is often full of goodness: supplies, food, Grinch, puppies...
Clem is well-adjusted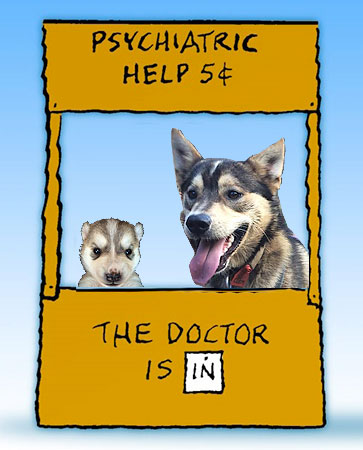 Clem is smart, eats his food, and runs in the right direction. He is exceptionally well-adjusted, and offers excellent mental health advice.
Sisters that are nemeses
Ebony and Lucy love eating, running, and all the other dogs.... except each other. It's worth mentioning that Blowhole is apparently their uncle.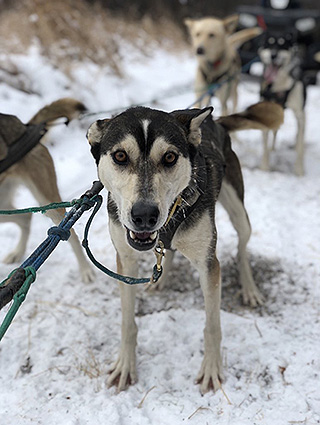 Xander Giving the Paw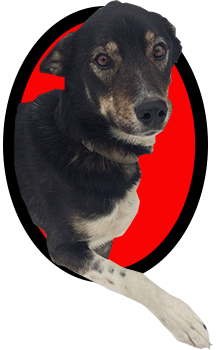 Xander, like his sister Anya, likes to offer The Paw whenever possible. 13/10 would hold tenderly.
Colbert is a Wheel Dog
Colbert may be scared of heights, but he is also a big guy with a lot of enthusiasm. Because of this he usually runs in the "wheel" position, which is right in front of the sled.

Jeef Eating Meat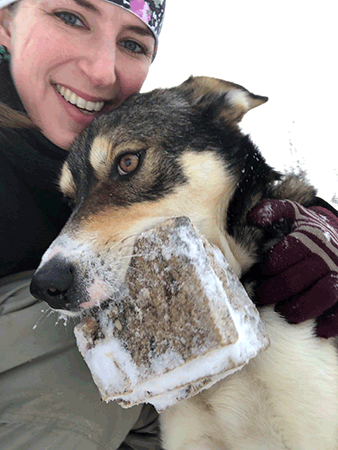 Jeff Sharlet likes to eat meat, and is not interested in sharing it. No, he says he also does not need any assistance, thank you.
Hunter's Ears Need Scritching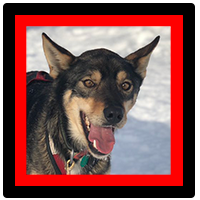 Hunter is Jenga's only daughter, and doesn't have any problems mixing it up with all her brothers. Don't those ears look scritchable?
Jenga's Head a'Resting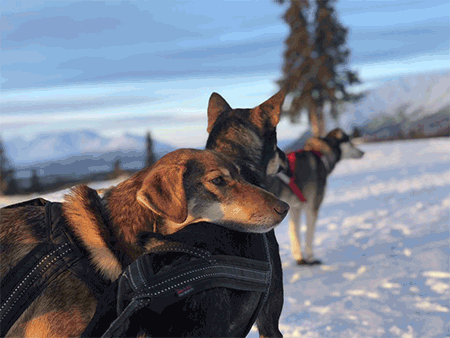 Jenga may be a Boss Bitch but that sometimes means the world weighs heavily on her shoulders. Fortunately, there's usually someone around she can rest her head on.
Kenai's Trust is Growing
Kenai had a difficult puppyhood and has a hard time trusting people, but she loves adventuring with the dogs and her trust is slowly growing.
Sled Blobs a'Pulling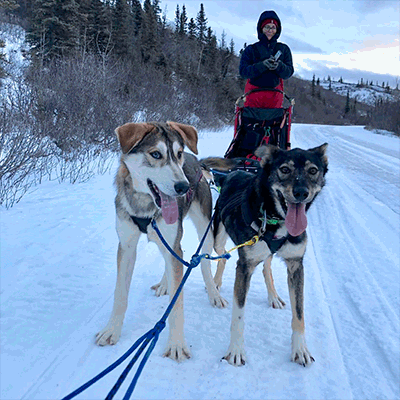 Last year's puppies aren't old enough to go to Iditarod, but they ARE in Alaska, and recently got to try their hand (paw?) at pulling the sled.
Talese is Straight Chilling
I love Blair's description of Talese, he seems like a good dude to hang out with: "Talese is the least neurotic of the journalist pups. He likes the good things in life, like massages and attention, and is chill in almost all situations."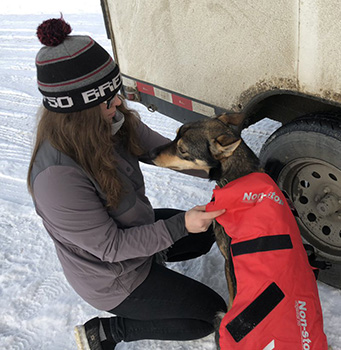 Helli is Fitting In
These two pictures provide the perfect contrast between Helli (Hellion) when she was new to BraverMountain Mushing vs. once she had settled in. Amazing what a lot of love and a little chicken nuggest can do.

Boudica's Gentlekisses
Boudica loves to give gentle kisses. Sometimes in sneaky ways (click here if the animated GIF makes no sense to you)
Flame is Blair's Souldog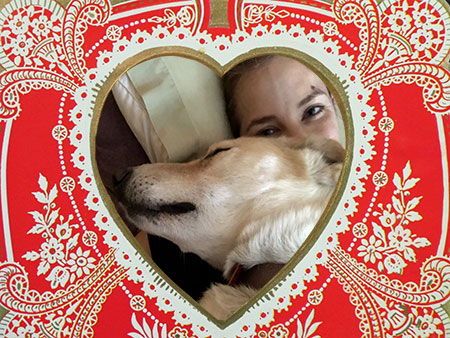 Blair says she and Flame are codependent. They are both also badasses, so....
Pepé is Still Running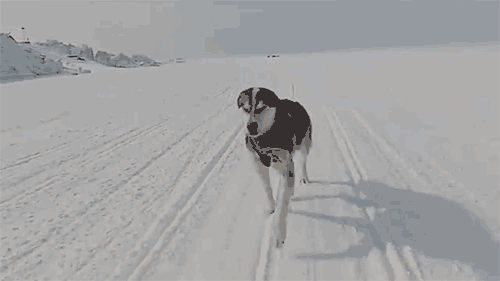 A strong and brilliant athlete, still making her own way. Run on, Pepé!
2019 BraverMountain Iditarod Team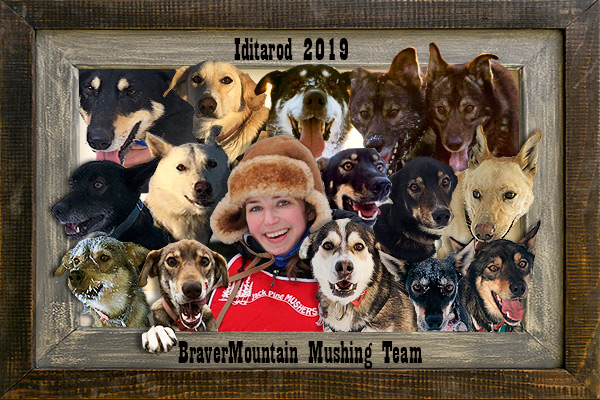 Good luck Blair, Pepé, Jenga, Xander, Timmy, Wickson, Spike, Talese, Hunter, Helli, Ebony, Boo, Colbert, Flame, and the Wright Brothers (not pictured yet)!
0