Blair Hugging ALL the puppies!
(All dogs, even finely-tuned world-class atheletes, are puppies)
Grinch ABBAWABBA!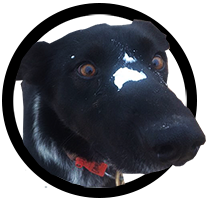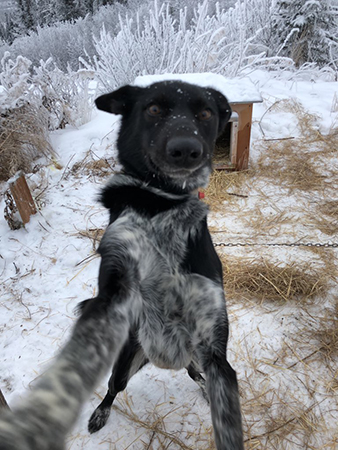 He's made out of off-brand Legos, he only goes in one direction, he loves hugs...he's perfect.
Quince Mountain Mushing
Completing the Tustumena 200, his first Iditarod qualifier!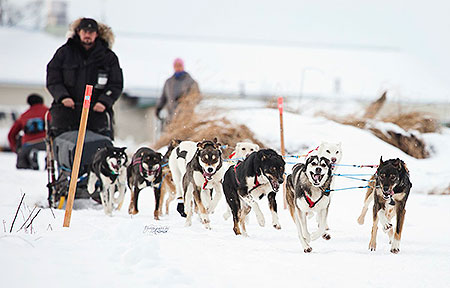 Boo Disapproving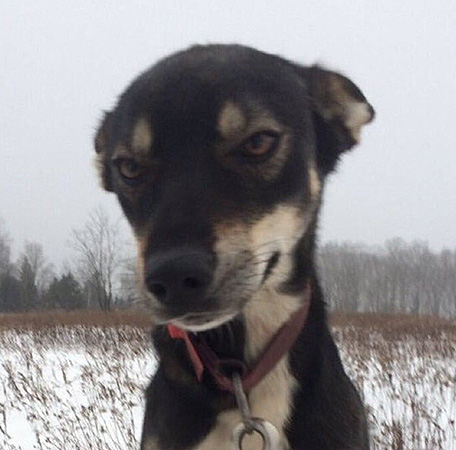 He's pointy-eared, he's never missed a run, he's cute.....he disapproves.
Wickson & BFF Jeems!
Wickson has a doggo BFF named Jeef and a human BFF named Jeems.

He requires tummy rubs when it is time to wear booties. Wickson, not Jeems.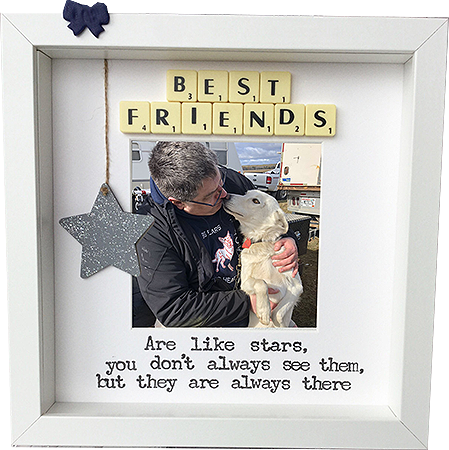 Spike and his Big Head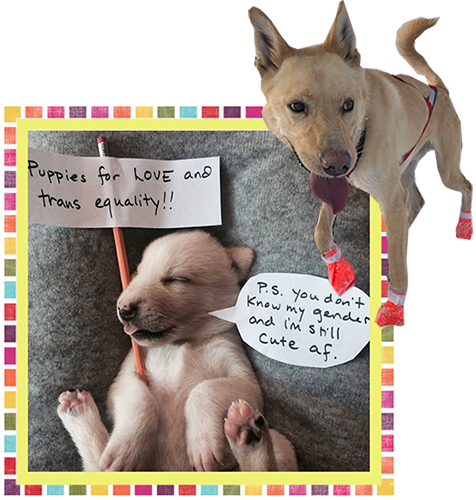 His giant head dwarfed all the other puppies. Recently he got to use that giant head to lead the team! Usually he uses it to be super handsome though, and also advocate for transgender equality.
Sleddog Valentines Day!
Courtesy of @DwayneFuhlhage and @KatieKCMO, here is some sled dog love.
Anya Needs Your Attention
Anya is many things. She's a leader, who also runs swing. She's delicate, yet she likes to kill snakes. All these add up to one big thing: She deserves your attention, people!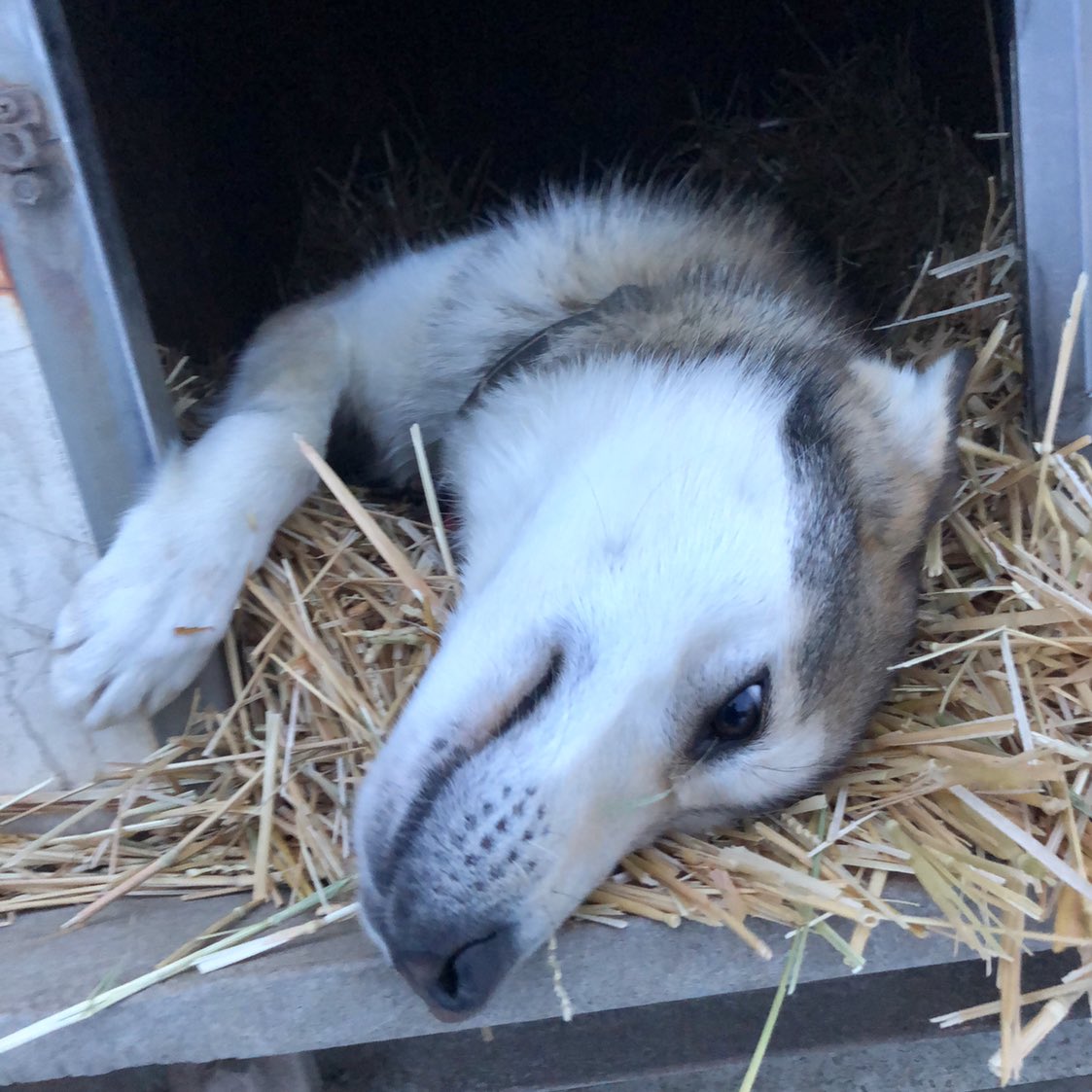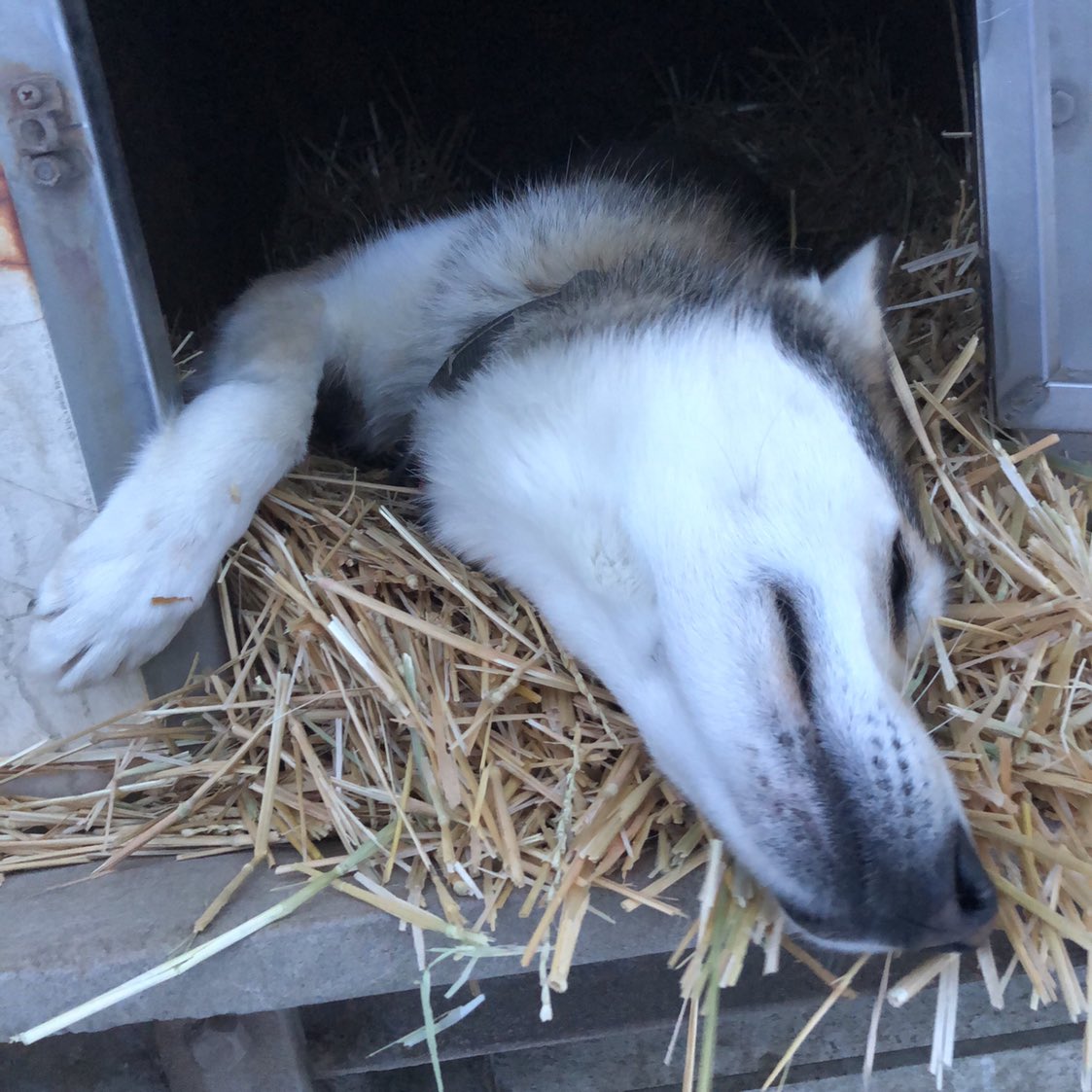 Willow Sure Likes Ham
You guys, I don't even know what the story is behind this picture. I just know that I love it so much. And also Willow.
A Bark Box Full of Doggos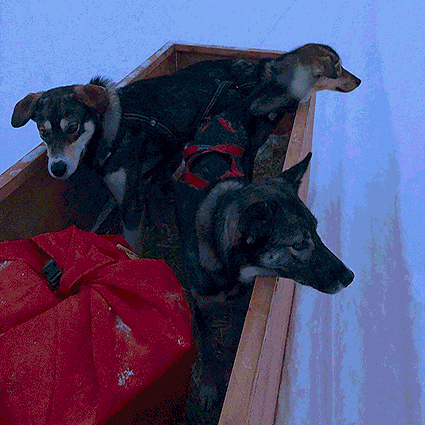 The Bark Box gets pulled behind the snow machine, and is often full of goodness: supplies, food, Grinch, puppies...
Intellectual Wealth
Whoever prefers the material comforts of life over intellectual wealth is like the owner of a palace who moves into the servants' quarters and leaves the sumptuous rooms empty.
Limiting Principle
An attitude to life which seeks fulfilment in the single-minded pursuit of wealth - in short, materialism - does not fit into this world, because it contains within itself no limiting principle, while the environment in which it is placed is strictly limited.
Quaintly Free
To have so little, and it of so little value, was to be quaintly free.
On A Level
I've always felt that your belongings have never been on a level with you.
Experiences
We all need new ideas, images, and experiences far more than we need new stoves or cars or computers.
Entrenched
We are being called upon to act against a prevailing culture, to undermine our own entrenched tendency to accumulate and to consume, and to refuse to define our individuality by our presumed ability to do whatever we want.
Happiness
The way of the consumerist culture is to spend so much energy chasing happiness that it has none left to be happy.
Working Jobs
Advertising has us chasing cars and clothes, working jobs we hate so we can buy shit we don't need.
Spending Billions
Our economy is based on spending billions to persuade people that happiness is buying things, and then insisting that the only way to have a viable economy is to make things for people to buy so they'll have jobs and get enough money to buy things.
Principle Of Having
The real opposition is that between the ego-bound man, whose existence is structured by the principle of having, and the free man, who has overcome his egocentricity.
Enemies
Happy slaves are the bitterest enemies of freedom.
Better World
If you assume that there is no hope, you guarantee that there will be no hope. If you assume that there is an instinct for freedom, that there are opportunities to change things, then there is a possibility that you can contribute to making a better world.
0